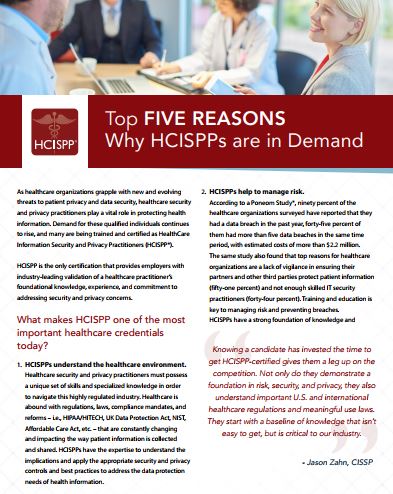 As healthcare organizations grapple with new and evolving threats to patient privacy and data security, healthcare security and privacy practitioners play a vital role in protecting health information. Demand for these qualified individuals continues to rise, and many are being trained and certified as HealthCare Information Security and Privacy Practitioners.
According to a Poneom Study, ninety percent of the healthcare organizations surveyed have reported that they had a breach in the past year.
So, what makes HCISPP one of the most important healthcare credentials today?
HCISPPs help manage risk
Demonstrates organizational commitment
Contributes to the patient experience
Take a look at this short guide to see the five TOP reasons HCISPPs are in demand