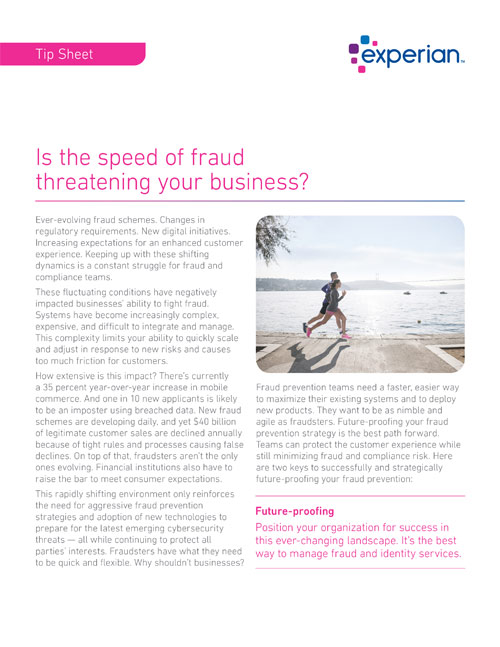 Fraud and associated compliance issues are becoming an increasing challenge for financial services companies today. Fraud approaches are constantly changing and the cost of fraud prevention is increasing, making it more important to keep up.
What's needed is a flexible fraud prevention strategy that leverages your existing investments but can quickly and easily adapt as new threats emerge.
Download this tip sheet to learn two key strategic approaches that will help maintain control today while enabling your team to respond rapidly to future events.