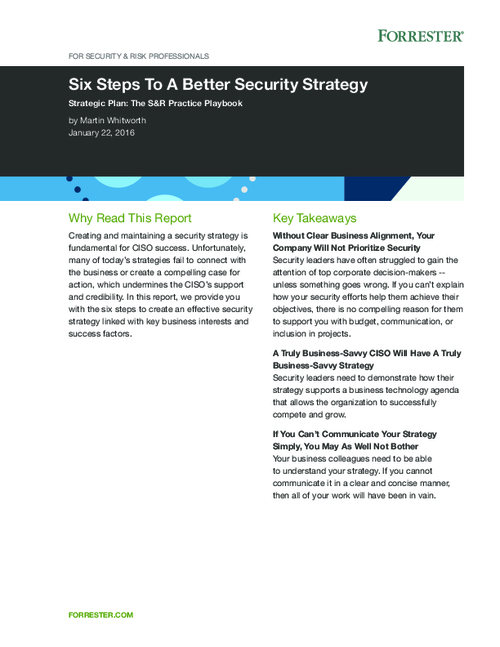 Creating and maintaining a security strategy is fundamental for success. Unfortunately, many of today's strategies fail to connect with the business or create a compelling case for action, which undermines support and credibility. In this report, Forrester provides six steps to create an effective security strategy linked with key business interests and success factors.
Download this report to learn:
How clear business alignment will help your company prioritize security.
The importance of a business-savvy strategy.
Why communication plays a key role in the success of your security strategy.