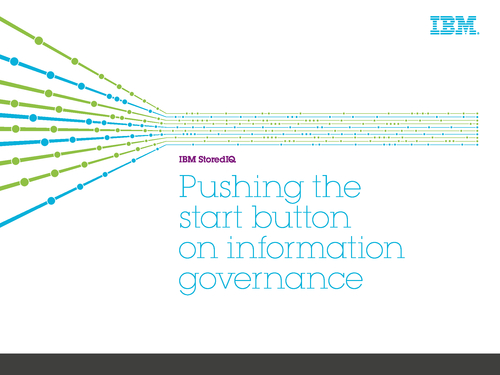 Organizations today are blessed and cursed by a single word information. With the amount of data growing at exponential rates and being generated by more sources than ever before, companies are struggling to find answers to their mounting information governance questions. StoredIQ solutions give companies a deep understanding of their data, making it a much more valuable resource for the business as a whole.
Download this whitepaper to understand how StoredIQ solutions can help businesses gain confidence in their data in three core areas:
Improved governance.
Reduced storage.
Lower costs and risks.