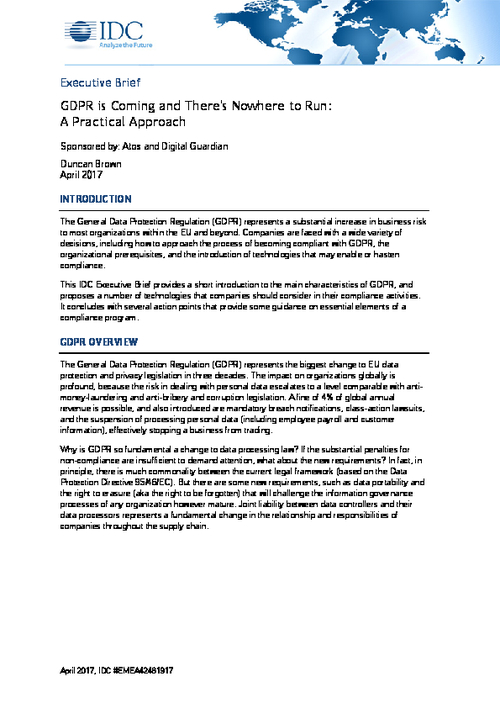 Why is GDPR so fundamental a change to data processing law? Because new requirements, such as data portability and the right to erasure, will challenge the information governance processes of any organization, however mature. Additionally, joint liability between data controllers and their data processors represents a fundamental change in the relationship and responsibilities of companies throughout the supply chain.
Download this whitepaper and learn about:
The timeline for compliance;
The role of the Data Protection officer;
Four calls to action to implement in your organization.