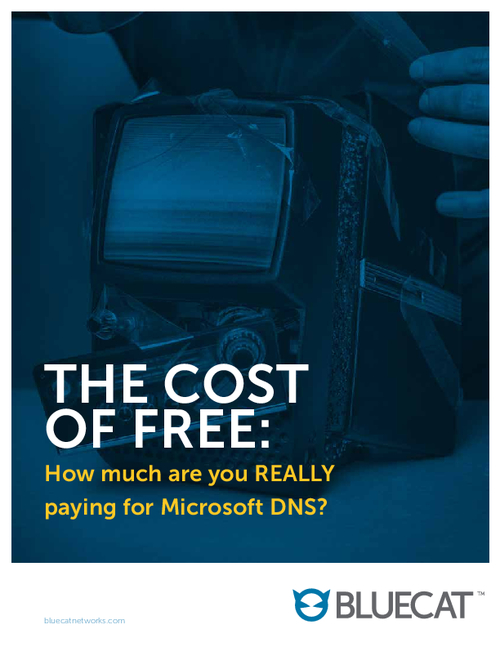 Whether it's human error, lack of automation, zero visibility, no security, inflexible architecture, or downtime, all these DNS challenges are costing you.
Downtime events cost the average midsize company $5 million per month. And forget about growth - It's virtually impossible when your network foundation is decentralized and unadaptable.
That's the cost of "free" DNS.
Download this eBook that outlines:
The DNS challenges that are costing you more than you think
Why your "free" DNS is anything but free
How both tactical and strategic constraints impact your costs