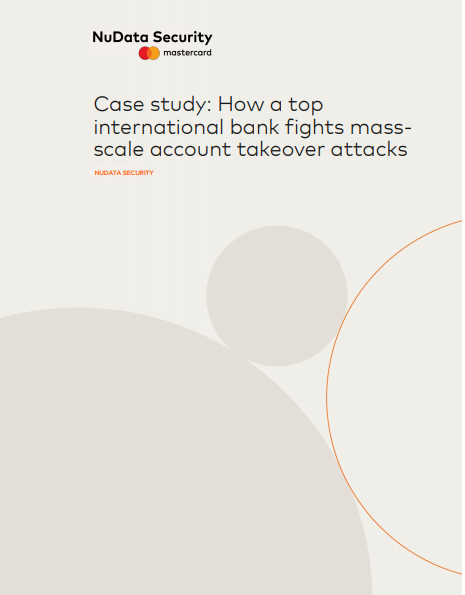 As mass-scale attacks become more sophisticated, leading organizations are benefiting from behavioral biometrics to protect their most valuable assets.
Facing a daily stream of attacks that outdated solutions could not identify, one top international bank implemented 360-degree protection for one of their most sensitive placements: the login.
Download this case study to learn more about:
Expanding beyond the login with continuous verification;
How behavioral biometrics offer a better customer experience;
And efforts to learn from previous attacks.
By downloading this paper, I acknowledge that Mastercard may send me information in accordance with Mastercard's Privacy Notice and Terms of Use.