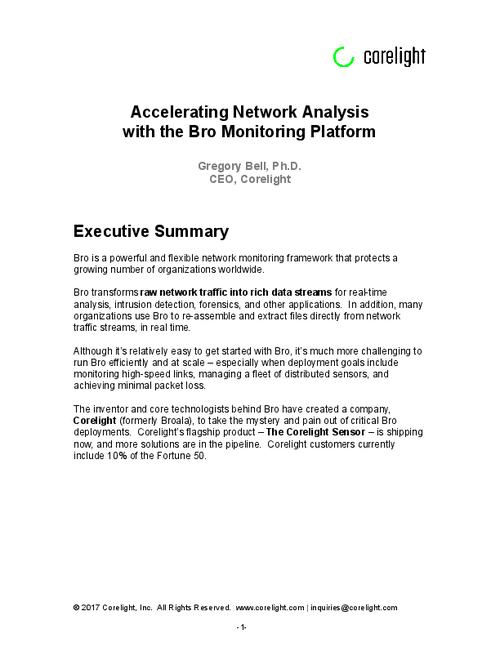 An open source framework for network visibility was developed in 1995 and used widely in the defense, intelligence and national research universities. Although it's a popular solution in those segments, it is still less known in the enterprise market.
Until recently, the types of threats faced by enterprises were significantly less severe than those faced by military, intelligence and other government agencies. On top of that, since there wasn't a framework developed for enterprises, it did not have the "enterprise-grade" features and functionality required.
Download this whitepaper that discusses how this framework can be a powerful addition to an enterprise's network security defenses.